Six sons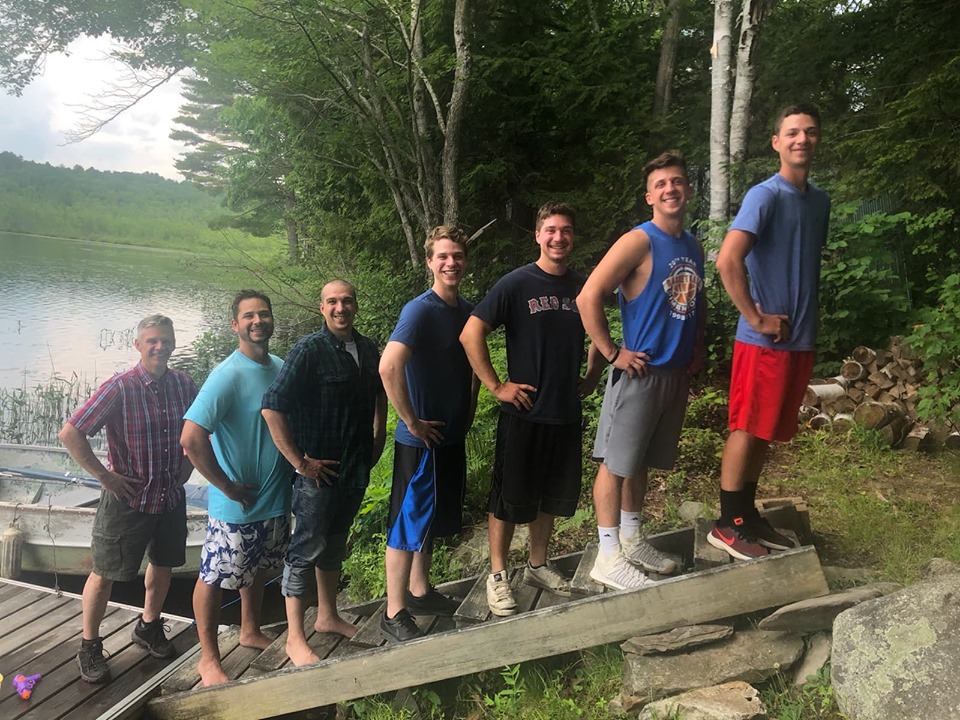 I have six sons. Yeah, six.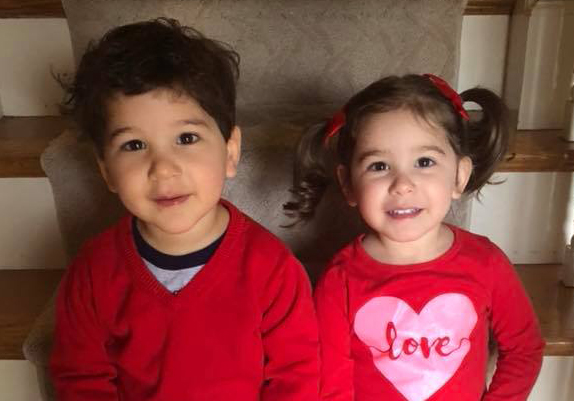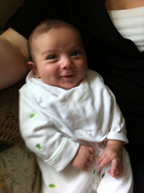 Never a dull moment.

And now I'm a grandfather ...
... enter Jackson, then twins: Julia and Jordan

Field stone walls ...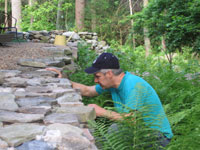 I love repairing and building new field stone walls. Like most of New England, one usually has plenty of stones around the yard. When my back doesn't fail me and my fingers are not smashed to the bone, you might find me working on a wall. I penned some lines about stone walls ...
stone walls


these stones aren't ours if truth be told ...
no ownership for dust of old;
some glacier cut from deep below
they journey still, placed here just so

Reading
Unlike when I was a kid, I read as much as I can now.
My longer-term project finds me reading biographies of the United States Presidents ... in order. As of 2011, I was to the point where I was finally reading biographies of Presidents that were in office after I was born. As of August 2011, I had finished up Dallek's excellent biography of JFK (highly recommended; the first biographer to have access to the complete medical records of JFK) ... and then (May 2012) finished Dallek's biography of Lyndon Johnson: Flawed Giant: Lyndon Johnson and His Times, 1961-1973 (just a wonderful read; almost as good as McCullough's Truman). By August 2016, I'd finished reading Nixon (and Kissenger) by Dallek and biographies of Ford and Carter. I had to stop reading a biography of Reagan (March 2018); I liked reliving my mid-1980 days of working in the Mojave desert on SDI and drones … but I (still) needed a break from the Reagan Administration. With the Norton Public Library men's book group (and a digression), I read Chernow's new work on Grant; enjoyed it greatly with my morning oatmeal. As of September 2020, I'm stuck on this reading project (Ask me how I'm doing :) )

Musings of Maine
I grew up in Maine. Here is a sampling of things of Maine ...
From Maine to France and Somehow Back Again: WWI Experiences of John M. Longley and the 26th 'Yankee' Division.


A new year, 1917, had started like so many before. Anson, Maine -- a rural town just north of the 45th parallel -- was crusted in layers of snow that wouldn't give up their grip until late April or early May. If we could listen in to conversations long forgotten, we might observe John M. Longley, a lean 19-year-old, overhearing a heated conversation between two fellow laborers. ...



The Outhouse

Of all the places to sit a spell, there are few on a par with the outhouse at our family camp. In addition to a dry if not warm but much needed spot after a morning coffee, the outhouse is full of family lore, sundry items, and information to near equal the local library. ...



My Gramp's Boots

I threw out my grandfather's boots today. They have been my winter boots for years since his death. They were winter boots, made to see snow and ice ... and they saw snow and ice in rural Maine for the last decade or more of his near 100-year life. They were rubber bottoms, leather tops, felt liner, rawhide laces...
Fishing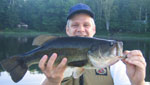 I enjoy spin-casting for fresh water bass and fly-fishing for brook trout. You can peek at some pics from some of my fly-fishing trips (2008), (2009), (2011) and (2012) on the Maine-Canadian bordah with my Dad and brother John. We still go each year, 2015 being one of our most successful outings.
Traveling

Paris, Chateau-Thierry, Braye-en-Laonnois, France (2014 and August 2019)
Reykjavik, Iceland (July 2015)
Iceland (June 2015)
Key West (Dec. 2014 - April 2015)
Ireland (July-Aug, 2013): Dublin | Ballyconneely
China (April 2012): The Great Wall | The Forbidden City | Terra Cotta Warriors | Peking Duck Dinner
A year down-undah.


I spent the year 2004-2005 in Australia. I miss the people and country very much. I'll be back ...